PHUKET SAILING
A very chilled and relaxing experience for the family.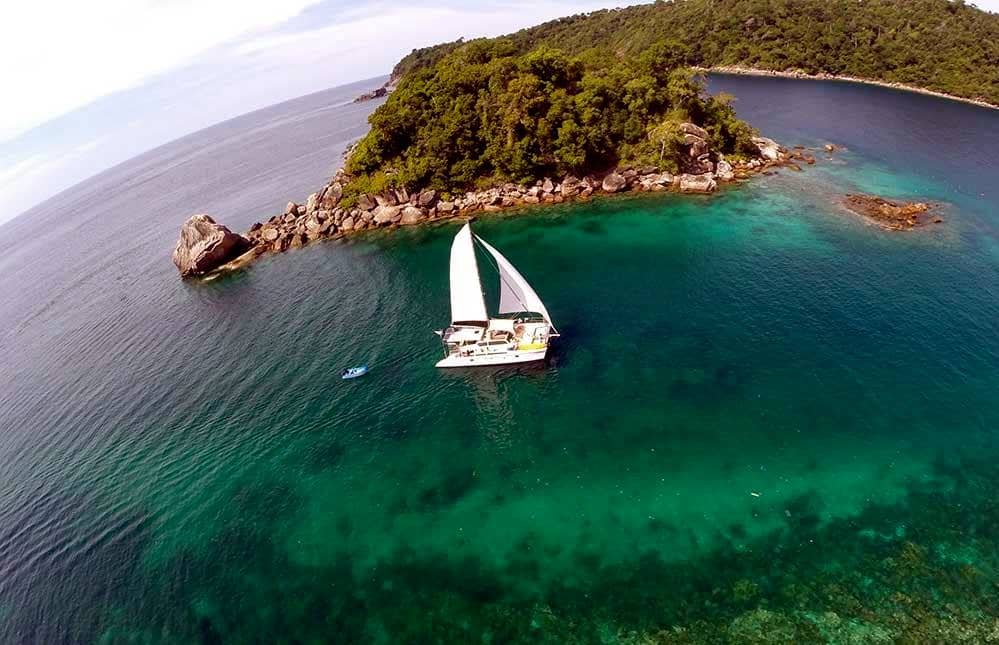 Sail across Phuket's beautiful waters.
Sailing Phuket is probably one of the coolest things I recommend you do during your stay with us at Coconut Paradise. Going on a day trip with Phuket Sailing & Catamaran Charters is an experience you will not forget. These guys have a range of Sailing Catamarans that you can rent for the day. Don't worry, it's not bareboat sailing. You will have a full crew with you, including a personal chef attending to your every need. The Captain of the boat will prepare everything for you and plan your trip out so you can relax and enjoy the day. If you want to do something special like Scuba Diving then you can book in advance and they can prepare the equipment.
If you are interested in doing a day trip with Phuket Sailing or maybe a few days out in the open ocean as they have luxury rooms that can sleep up to 6 people. This will enable you to sail further and to more beautiful places. The further away from the mainland you get the more clear and beautiful the water is. There is also more life for you to see, whether your scuba diving or snorkelling. Koh Haa is one of my most favourite places to go to. But you would definitely need to book in for a 3-day trip if you want to sail there.
The owner of the main sailing Catamaran is a Enlgish guy called Steve, us British obviously seem to stick together. However, he is a great guy and is adimant everyone has the best time of their lifes whilst on his boat. If you do end up going to Koh Haa though, I will be extremely jealous. 
To book a trip you can either contact us to arrange it for you or you can contact them directly using the information provided below: