CLEAN THE BEACH BOOT CAMP
Thailands Unique & Biggest Beach Clean Up Operation.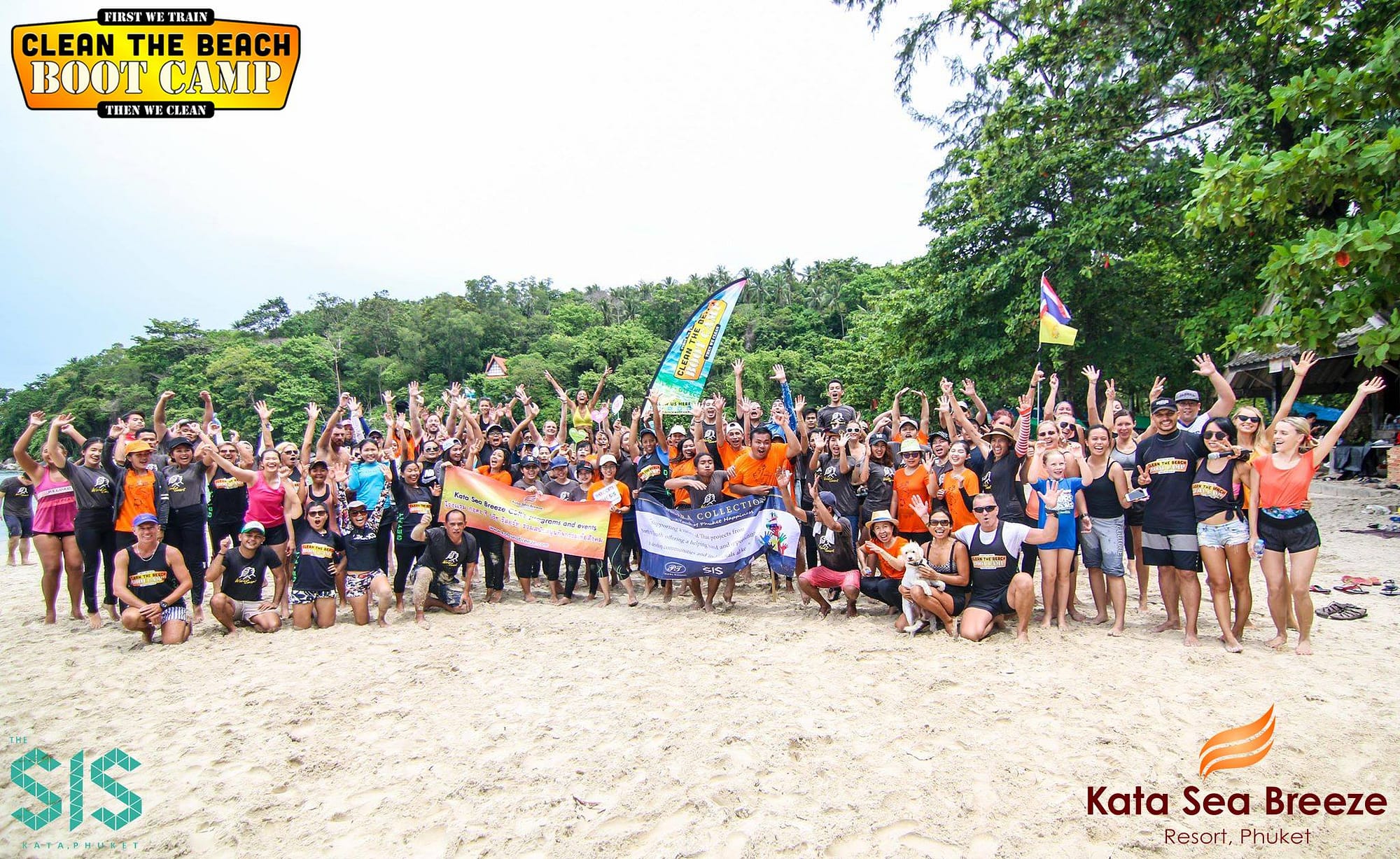 Free workout followed by a beach clean up
Clean The Beach Boot Camp is the biggest beach clean up operation in Thailand and it was born right here in Phuket. Founded by local British Expat and one of Thailands most famous Personal Trainers Krix Luther. The CBBC as they call it for short has a unique spin that no other beach clean up or environmental organization has. They exercise before the clean the beach, their motto is "First We Train… Then We Clean" which is exactly what they do. Krix takes everyone through a workout that comprises of dynamic stretching, some basic movements, little exercises and sometimes fitness games or team-building exercise. The workout is suited to all levels if you see their photos they have kids to the elderly joining in. It's quite a famous activity on the island and we highly recommend trying it out. It's great for the family and it's 100% free as well.
Chris the manager from Coconut Paradise is a regular attendee of Clean The Beach Boot Camp and good friend of Krix the founder, they support the activity however they can and If you wish to join the CBBC during your stay with us at Coconut Paradise Villas and help keep this beautiful island stay clean and well… beautiful. Please let us know so we can arrange transport.
Phuket is one of the most beautiful islands Thailand has to offer. But with a major epidemic on the horizon. The country has this obsession with Single-Use Plastic. The results being an overwhelming accumulation of Plastic Pollution, which, in one way or another finds its way into the ocean. It commonly washes ashore on to the island's beaches. At Coconut Paradise we do everything in our power to say no to single-use plastic and become a more sustainable and environmentally friendly business.