Phuket Eco Tours
Nang Eco Tours – Phuket Ecotourism at its finest.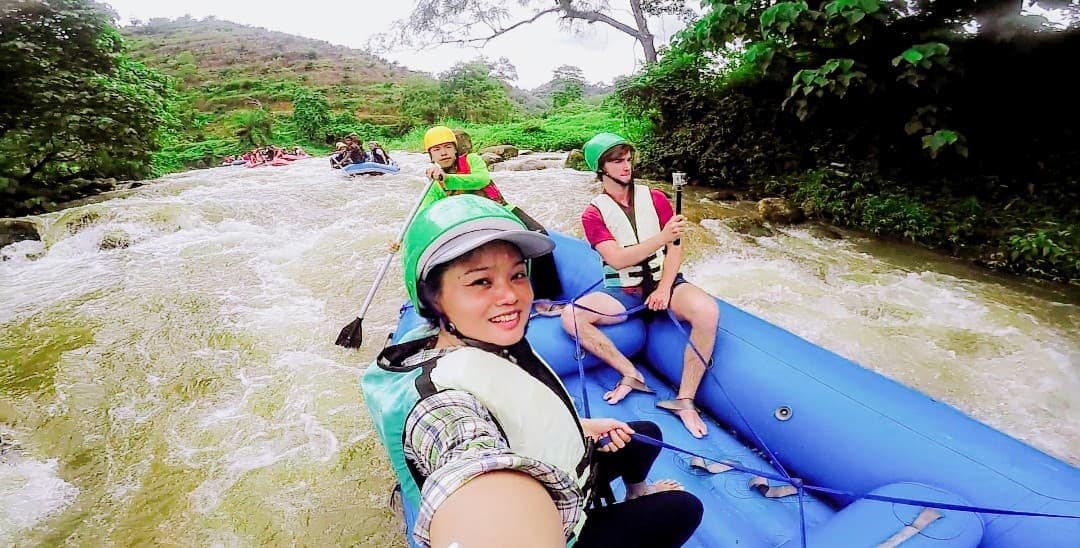 Nangy Eco Tours – Great way to give back to our beautiful planet.
If you fancy take a tour with a difference, something that not only doesn't damage the environment but perhaps a tour that helps.
Almost all tours in Phuket couldn't care at all about the environment or the sustainability of their own country. They seem to forget the actual reason why tourist come to visit the beauty of this island in the first place. The closure of Maya Bay is a prime example.
I am glad I can recommend a tour that's not only environmentally friendly. But actually goes out its way to help the environment during the tour.
Nangy Eco Tours can operate tours on request and tailor the itinerary to suit your interests. They can organise tours for individuals, couples, families and small or large groups. Anyone staying with us at Coconut Paradise can get picked up directly from our villas.
Phang Nga Bay Kayaking Tour (Recommended)
They do day trips to Phang Nga Bay which I would highly recommend. Phang Nga Bay is a world-acclaimed site of natural beauty with 42 islands set in predominantly calm waters. Many of these islands with soaring limestone cliffs and some with white sand beaches.
Millions of years ago the whole region was a vast coral reef that has today been eroded away to form islands, hongs and spectacular caves. As a result, they have become exciting and breath taking experiences to kayak around. They have bays of mangrove forests, which are penetrated by meandering canals through which we can kayak and enjoy the wildlife. Living here are macaque monkeys, many with babies clinging to their mothers, huge but harmless monitor lizards. You can also see fruit bats hanging from the trees, hornbills, woodpeckers and amusing mudskippers. Mudskippers are fish that have learnt to breathe through their skins and travel over the mud using their pectoral fins as legs.
Travelling by kayak through these shallow canals is a wonderful way to come close to nature. Gently paddling through the mangroves in silence, creating no pollution while at the same time enjoying nature. Some of these trails and canals are known only to Nangy and her team. So you can get off the trodden path and view the delights around undisturbed.
The beauty of kayaking is that you do not need any prior experience. Young or old, can enjoy this wonderful activity. All of our kayaks come with guides who paddle for you to allow you to sit back and enjoy the experience.