Phuket Fitness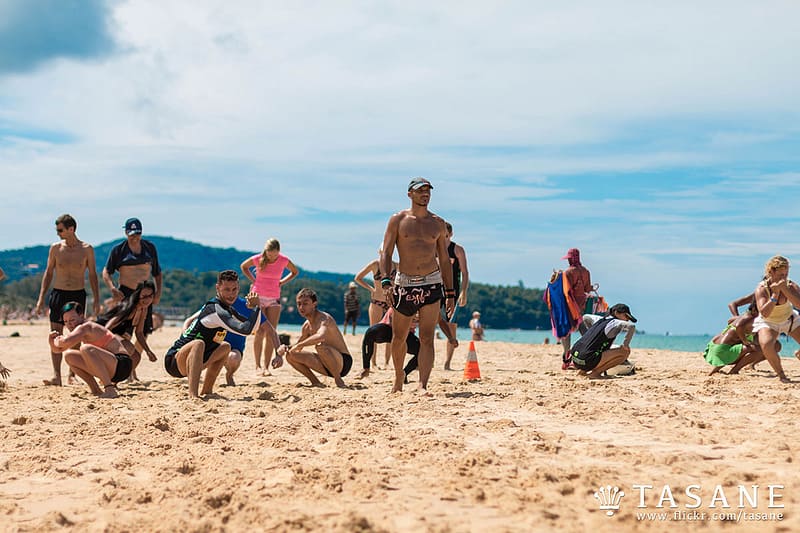 Top Phuket Fitness Recommendations
Phuket has become the health and wellness mecca of south-east Asia, a huge part of Phuket tourism is Fitness related. It's not just Muay Thai/MMA that attracts a lot of athletes and fitness enthusiasts here. There is a big Crossfit scene and a lot of other fitness centres that have a big emphasis on HIIT Training type of workouts. However, is that hardcore Muay Thai, Crossfit, go hard or go home type of atmosphere isn't for you then you can try some of the local Yoga Classes. Here is a breakdown of the Phuket Fitness scene…
Fitness Centers
There are a few fitness centres in Phuket that are dedicated fitness studios. These gyms do nothing but fitness classes throughout the day. The main one that comes to mind is Titan Fitness which is located in Chalong, 15 minutes drive from the Villas. Titan as a great variety of different fitness classes, from their assault course to weight lifting lessons to TRX classes. They have good trainers and a reputation for well-rounded classes.
Crossfit
I separate Crossfit from the usual fitness classes because it's quite intense and I would not recommend it for beginners. To do CrossFit you need a solid foundation of fitness to start with, they won't tell you that, they will say is ideal for beginners but is not, they just want you as a customer. There are only a few legitimately affiliated Crossfit gyms on the island and you can find them listed here: Phuket Crossfit
Yoga
There are numerous Yoga studios in Phuket and some only a few minutes drive from our Paradise Villa's. They even have regular Yoga classes on Nai Harn beach which is voted Phuket best beach. It's also only 3-minute drive or a 20-minute walk from Coconut Paradise. If you looking to get more relaxed during your stay with us, I recommend adding a few classes.
Weights Gyms
Just up the road from our Paradise Villa's is Nai Harn Gym, one of Phuket most favoured gym. Its a bit pricey but it's a great gym that clean and well air-conditioned. It has plenty of space all on a massive ground floor with cardio machines, free weights, dumbbells. It even has an open area with some function training equipment for you to use. If you are interested check the other Phuket's Gyms here.
Detox
Another big attraction to Phuket is the Detox/Wellness centres that have popped up around the island. Conveniently most of them are south side where the villas are located. I could never contemplate coming to Thailand, a country known for its awesome food and doing a fast of juice only detox. But people do and if I was to recommend one that is a great reputation I would have to go with Atmanjai.
Meditation
Meditation is getting more and more popular these days and the science is proving its a valid and essential practice. There are many physical benefits of meditation as well as the usual psychological ones we already know of. In Rawai area where the villas are, are a couple of great Meditation teachers.  These guys both do a type of meditation called "Singing Bowls" which I have been told is quite relaxing.