BLUE WORLD SAFARIS
Fastest and most comfortable boat tour in Phuket.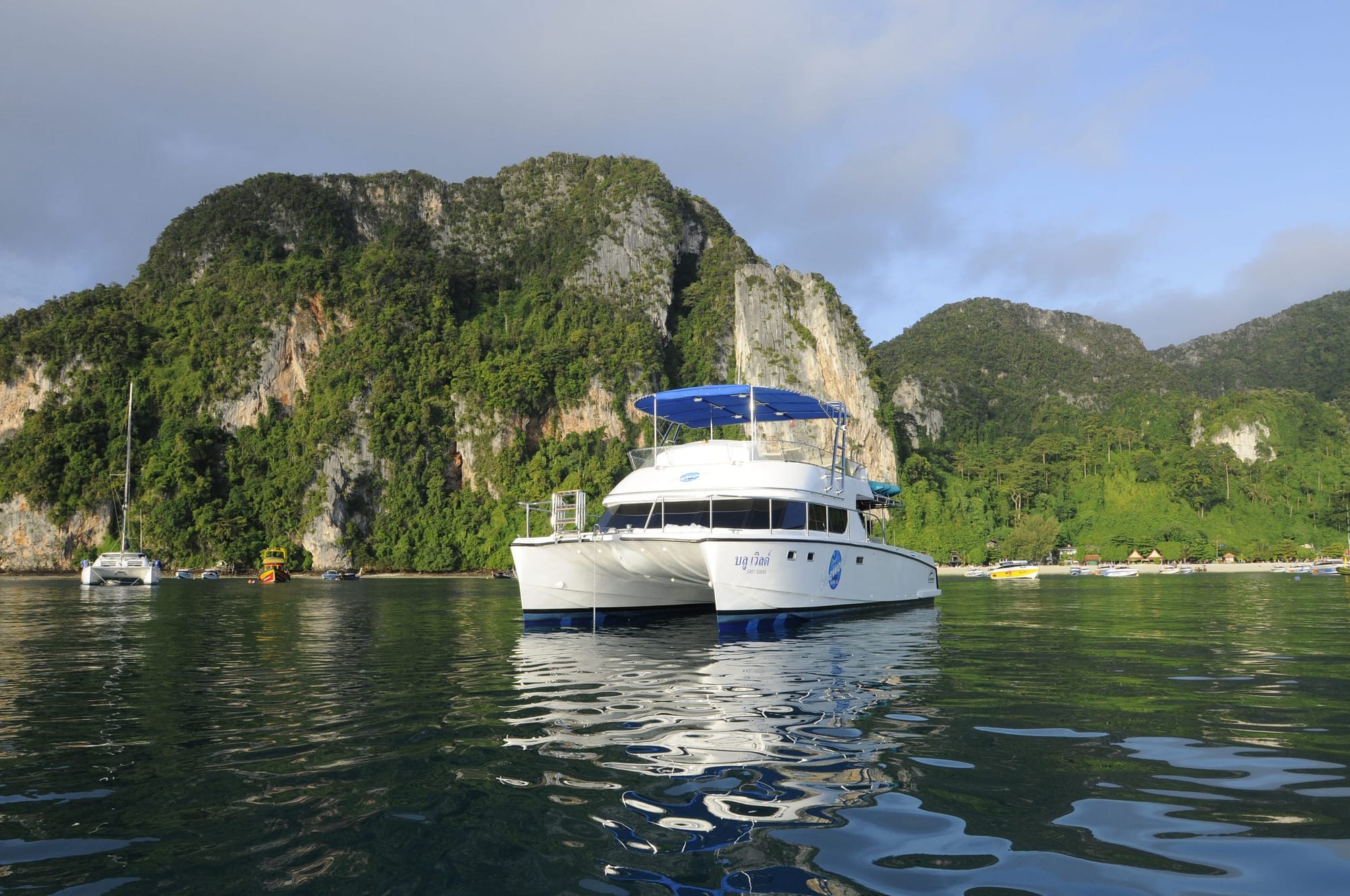 The best Phuket boat tour bar none.
Blue World Safaris is by far one of the best Phuket boat tour on the island. The powered catamaran is very fast, smooth and comfortable. It has the capacity to hold up to 76 people including staff, but they never take more than 40. This makes for a very spacious and luxury feel for everyone on board. Unlike your normal speed boat tours here in Phuket where you can shuttle around like cattle on an uncomfortable overcrowded monohull speed boat. There is a price difference though but it's well worth it, if not just for safety as well as comfort.
Blue World Safaris does day tours to Phi Phi island and Racha Islands. Both are great for snorkelling, scuba diving or just having a fun day out with the loves ones. You will be fed all day with great food and provided with any snorkel gear that you will need. Scuba diving is of extra cost and will need to be booked/requested in advance.
One of the main attractions of Phuket is its beautiful beaches and crystal clear waters and there is no better way to explore those waters than with Blue World Safaris. The catamaran powerboat is owned by an English man, Mike Fallows who has been living in Phuket for nearly a decade and has been a scuba diver for 40+ years. He knows all the best place to take his guests for sightseeing, snorkelling and diving.
Blue World Safaris also does special trips with Clean The Beach Boot Camp. Those trips are fun because it takes everyone on a free boat trip to exotic islands and cleans the trash off them. They also do joint ventures with Nangy Eco Tours planting mangroves in places the land is succumbing to the sea.
If you wish to book a boat tour with Blue World Safaris then you can contact us or do it directly with them using their contact info below: